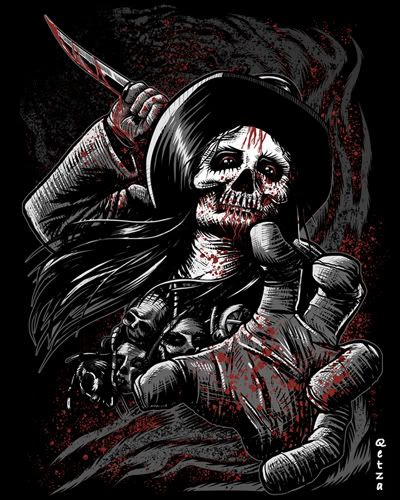 Next week on my sketch blog the theme will be horror. I usually go for a clean look in my finished stuff, but doing these sketches on the regular has influenced my outlook a little. I still throw in some vector since that is what I grown accustomed to, but I'm trying to mix it up. I don't know what the long term effect will be, but I'm enjoying where it's going so far. Here's a couple of color combos of this one I call "Mirada de la Muerte".
i was going to stop after about an hour, but I went ahead and finished it - I think ;)
I'm still working with cosmic & mystical themes (and DNA); I think that will always be something I'm drawn to.