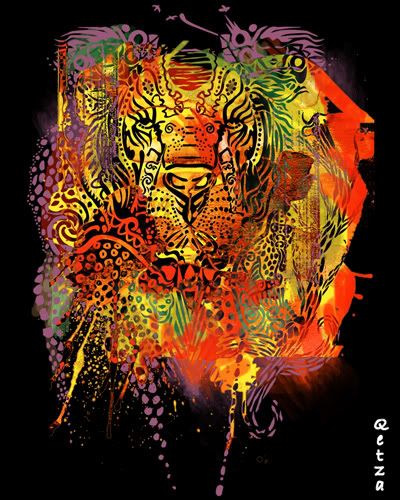 This one is called "
King
" and is over at Shirt Fight. The theme this week is "Black and Blue", and can feature any artwork as long as the shirt choice is black or blue. Although I originally intended this one for a dark chocolate shirt, I modified the colors a little and think it looks good on black.
The artwork is along the lines of the tribal vectors I like to do. I used to draw this way alot and got away from it as I tried to learn to draw in a more classical sense (learning anatomy, perspective, etc). As I got more comfortable using the computer I started experimenting with this type of look again. No matter what direction my scribbles seems to take, I always go back to doing these.