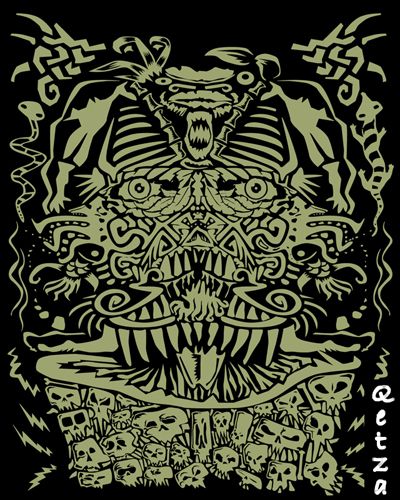 I don't recall exactly how I found DBH, but think it was thru the artist Jimiyo's site. Actually I was looking for info on index seperations for screen printing and found a tutorial Jimiyo had done. Some link clicks later I landed on his blog and checked out various t-shirt sites he has links to.
I was pretty overwhelmed when I started seeing the various t-shirt art sites like DBH, emptees, teefury, and others I don't remember off hand. I had already heard of Threadless but was glad to see more sites with more variety.

After that I was pretty much hooked into the idea of submitting something.